Aluminum Certified Repair Facility in Ocean Twp., NJ

We at Ryan's Auto Body are an Aluminum Certified Repair Facility serving the Greater Ocean Township area. If you're not sure what that means or if your new car or used car needs these types of repairs, read the information below to learn more. You can also contact Ryan's Auto Body online or by phone at (732) 493-4071 for more information!
Manufacturers are utilizing more aluminum than ever before because of their fuel efficiency. As part of our Certifications by various manufacturers, we have purchased state of the art tools specifically designed for aluminum repair. Aluminum repair requires specialized aluminum welding, weld-bonding, or rivet-bonding.
Aluminum Repair requires specialized training and tools. Because Ryan's Auto Body has the appropriate frame benches and a dedicated aluminum room, we can accommodate all these repairs correctly and without any delays, or backlog. We sent our technicians to factory training and purchased the necessary tools in order to remain on top of the collision repair industry. Our Certified Aluminum Master Technicians are qualified to repair vehicles containing aluminum parts with the same finesse and quality as they were built.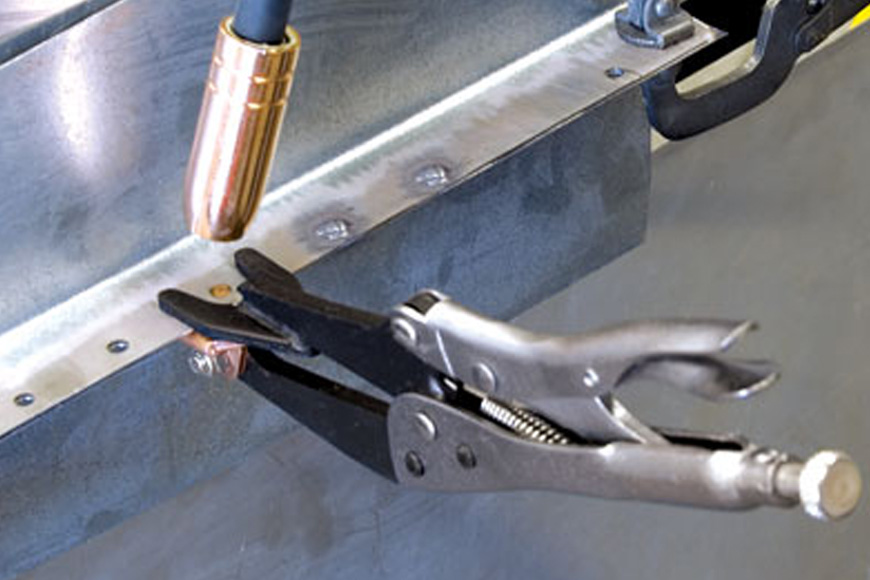 Facts about aluminum repair:
Aluminum MIG welding requires precision in the shielding gas mixture and travel speed. Our shop has dedicated aluminum MIG welders.
Aluminum is prone to galvanic corrosion so there must not be ANY steel that comes near the repairs (dust, debris, etc…) Our aluminum repairs are performed in a separate clean room area.
The shop and technicians must purchase a complete duplicate set of tools to be used exclusively with aluminum panels (to prevent galvanic corrosion).
Aluminum dust is explosive so the shop must be equipped with extra fire safety equipment.
Aluminum conducts heat much better than steel, which makes the process of heating for repairs very different.
Aluminum does not turn red before reaching its melting or annealing points, so an untrained tech can easily turn a simple dent into a totaled car.
You can trust that your automobile will be repaired with the highest standards and precision by our expert trained technicians and backed by our 50 years of auto repair tradition.
Rein"CAR"nation really happens at Ryan's.
For more than 35 years Ryan's Auto Body has been a certified paint and collision facility recognized by most leading manufacturers as an authorized repair center.
Our specialists are qualified to repair any make or model vehicle on the road today and will restore your automobile back to its original specifications by using the latest technology and high-quality paints. We are an I-CAR Gold Class Certified repair shop and have been recognized by the manufacturers below as a certified collision repair center.